Undervalued | Undiscovered | Explosive Gain Potential | TSX | TSXV | CSE | Tech | Life Sciences | Metals | Energy
Over 30 Years Experience
MicroCap.com Research is available by
Paid Subscription Only
. Capital gains on micro cap stocks can be dramatic but liquidity can also be thin at times. Restricting the size of our audience to paid subscribers ensures our members have EXCLUSIVE and TIMELY access to new research, recommendations, updates, and news.
We have published equity research
online since 1998
and are one of the only investment letters
focused exclusively on Canadian microcap stocks
(penny stocks). We leverage
decades of penny stock experience
with
full time (independent and unbiased) equity research
, and utilize our
large International network of investor / industry contacts
to share
exclusive ideas and insight
with our MicroCap subscribers.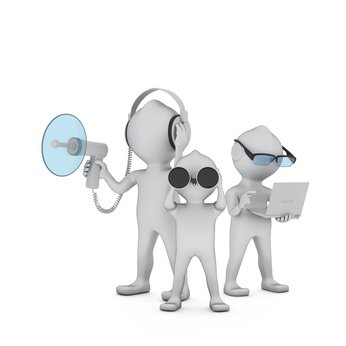 In an industry well known for fraud and deception, we have not only survived, but thrived. Even in the toughest of markets we have consistently generated substantial capital gains for our subscribers by managing risk first and maintaining high moral and ethical standards that put our subscribers first.
Diversification
is very important with these small stocks so we cover various sectors depending upon risk, broad market interest, established or developing sector trends, and shorter term capital flow driven off herd mentality (a sector rally in gold or social media stocks for example). Canadian listed companies do business around the world so we carefully monitor country risk.
A CONSISTENT TRACK RECORD OF SUCCESS
From 2011 to 2015 the TSX Venture Composite Index (the best of the TSXV) lost almost 60% and in the first seven months of 2015 lost 18% while the TSX lost 3%. Resources in July 2015 suffered their most widespread losses since the market crash of 2008. In the United States, almost two-thirds of all U.S. stocks were showing double digit losses on the year.
Not only did the MicroCap newsletter perform very well through the past five years with many triple digit gains, but our performance for the first seven months of 2015 (during one of the toughest markets in years), demonstrated the strength of our strategy for picking stocks (within an asset class that is recognized as one of the most profitable, but also the highest risk).
In the first seven months of 2015 we had 9 stock picks that produced very nice gains considering the difficult market.
(1) Sunward (SWD.V): merged with NovaCopper for a 70% Gain
(2) Sirona Biochem (SBM.V): we locked in a 50% Gain
(3) Americas Petrogas (BOE.T): sold assets for cash producing an 80% Gain
(4) Theralase (TLT.V): cheap financing ruined gains approaching 100%: 10% Gain when dropped
(5) Levon Resources (LVN.T): locked in a 60% Gain
(6) Calvalley Petroleum (CVI.T): cash liquidation event produced a 50% Gain
(7) Karnalyte (KRN.T): wasting cash so dropped with a 15% Gain
(8) Cardiff Energy (CRS.V) short term trade for a 150% Gain
9) Eurocontrol (EUO.V) still following with a 140% gain.

In this same period we incurred small losses on three stocks with the accelerated collapse in commodity prices accounting for two of those. Unfortunately this is the inherent risk of microcap stocks but we work very hard to avoid these situations. That risk is also why I sometimes refer to this as "Educated Gambling".
[ Our Record Years were December 2008 to December 2010 when 108 companies were featured producing average gains of 115% on 102 companies while incurring an average 19% loss on only six ]
We are currently following 10 very high quality microcap stocks on the TSX, TSXV and CSE with several being

cash rich shells

($15 million to $75 million cash) looking for a merger or acquisition.

This is a strategy that has worked very well for us since tech stocks crashed in 2000.
---
______________________________________________
"Canadian Micro Cap stocks have consistently generated remarkable gains for investors globally (many well in excess of 1000%). Success stories from Blackberry to world class mines and energy producers in dozens of countries began as small Canadian listed public companies."
______________________________________________
HIGHER MORALS, ETHICS & ACCOUNTABILITY
We do not accept advertising

of ANY kind in our newsletter or on the MicroCap website. The email of our subscribers never leaves our possession and is permanently deleted once your subscription expires (

we hate spam

as much as anyone). And while we typically own stock in companies we feature (

we eat our own cooking

), we purchase smaller dollar amounts in the market like everyone else and we will never accept compensation of ANY kind from public companies.

Subscribe Now

Using our SHOP (link top left) or Click Here